Layton ServiceDesk - Settings - Form Design - Survey
From Layton Support
Overview
The Surveys form defines the form for Survey in the End User menu bar. This form is available to End Users only.
Form in Use
End Users are presented with a list of incomplete surveys. They click one: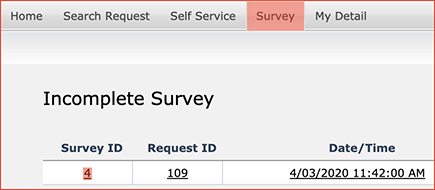 The survey form opens and they fill it out: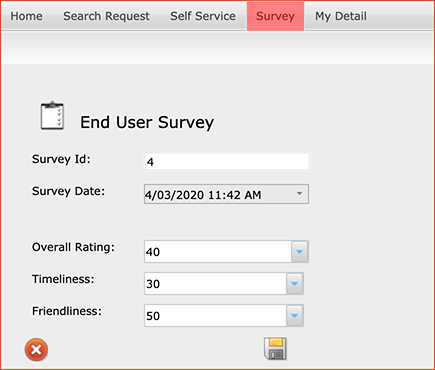 Form Design View
This is the default form design created on installation.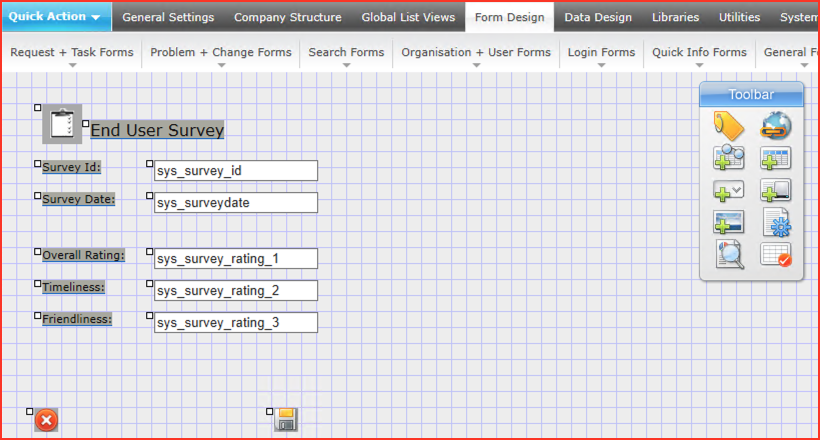 Objects that Can Be Added
| Setting | Description |
| --- | --- |
| Label | A standard text-only label. |
| HyperLink | A standard hyperlink. |
| User Field | A user-defined field that has been added to the surveys table. See Data Design. |
| Field Combo | A user-defined field populated from a pre-defined Drop Down List. |
| Image | A static image. |