Layton ServiceDesk - FAQ - LaytonUser1 Configuration
From Layton Support
Overview
On database creation, the SQL user LaytonUser1 is created as an account that can be used with Layton ServiceDesk. This article lists the configuration of the account.
The LaytonUser1 account will appear in:
SQLSERVERNAME > Databases > LaytonServiceDesk > Security > Users
SQLSERVERNAME > Security > Logins.
If the database is moved to another server, the account will not be recreated in SQLSERVERNAME > Security > Logins.
It is not necessary to connect to SQL Server using the LaytonUser1 account. It is provided so that Layton ServiceDesk can connect using a known SQL Server user account. A different account can be used.
Password
On creation, the password is
   LaytonSDUser1

We recommend that this be changed.
Properties
SQL Server 2008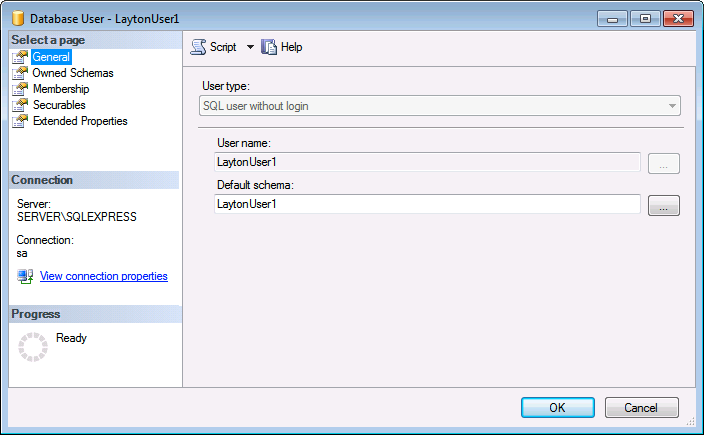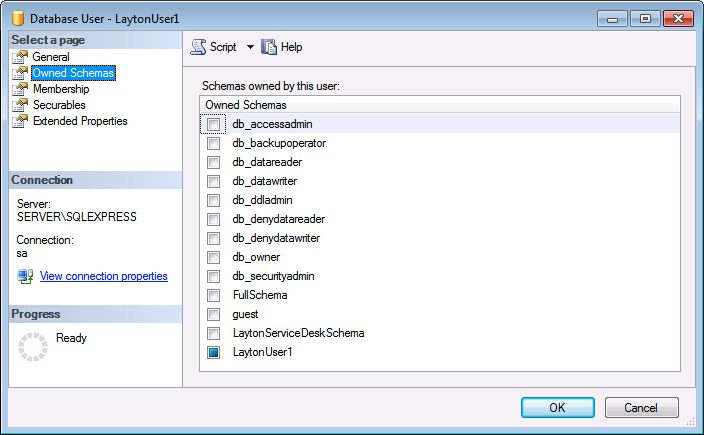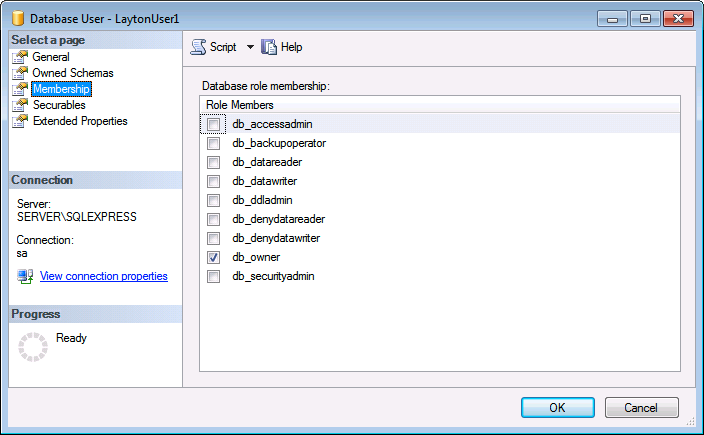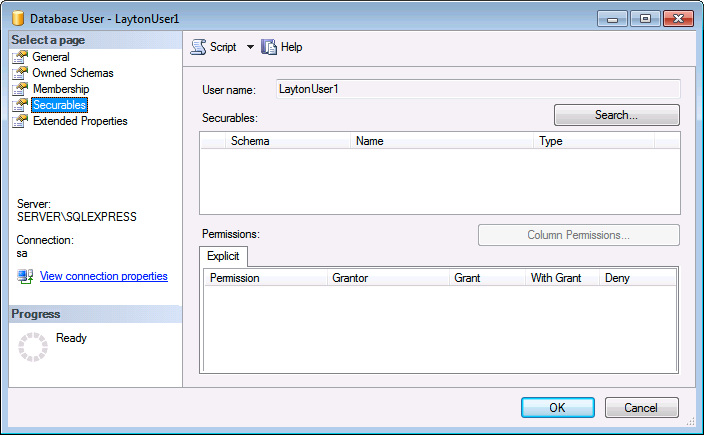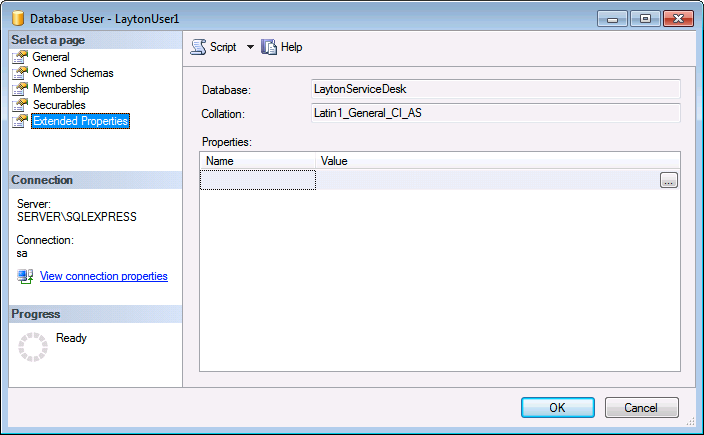 SQL Server 2016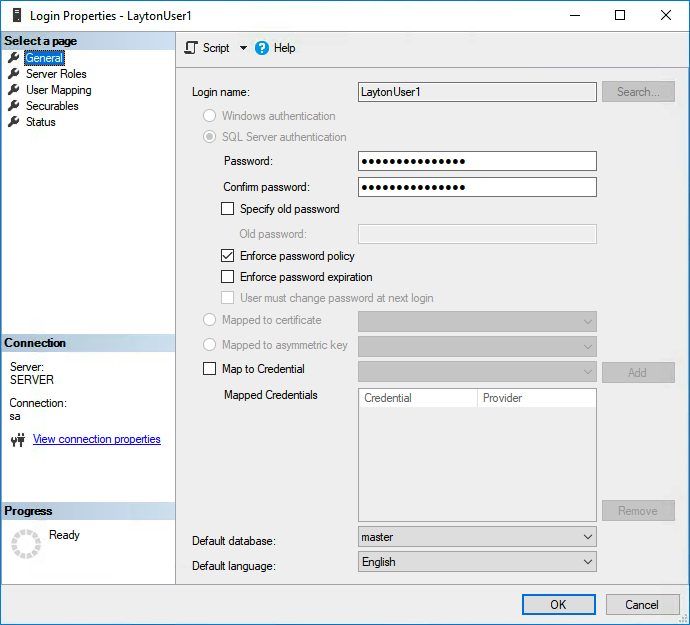 LaytonUser1 is given the sysadmin Server Role because it needs to be able to create user-defined fields on forms, which are implemented as new columns in various tables: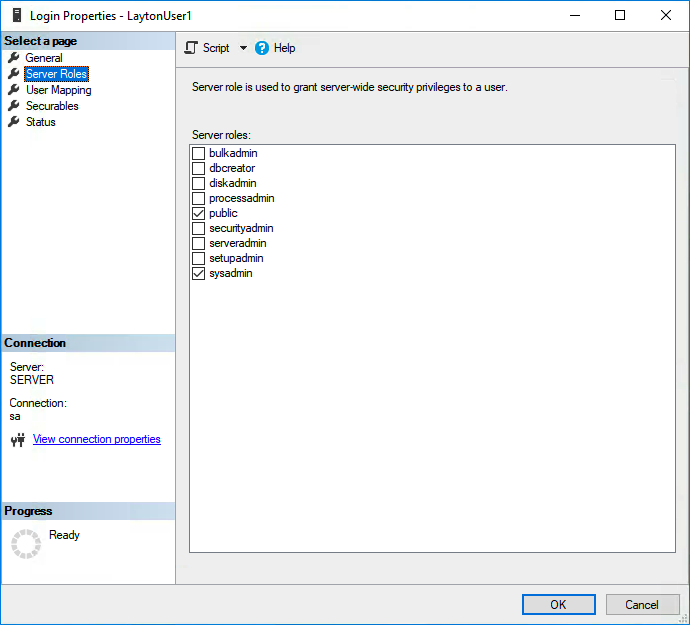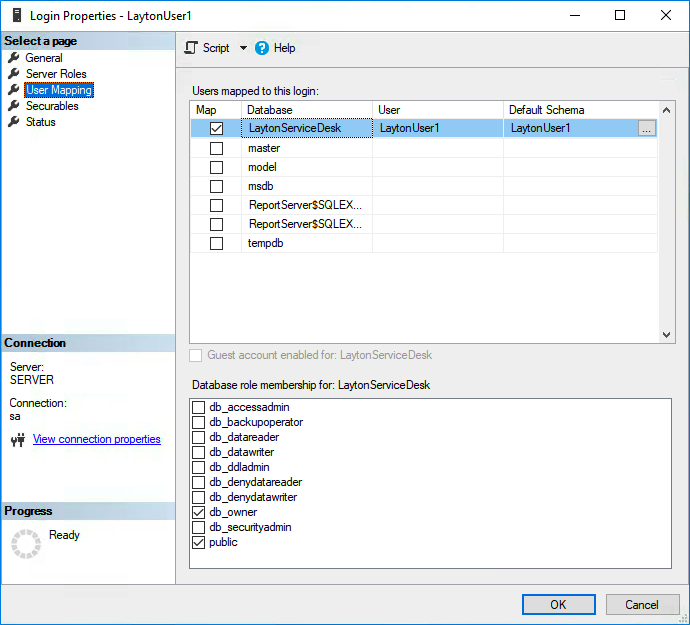 Only Connect SQL is checked in the Grant column: