Layton ServiceDesk - Settings - Form Design - Search End User
From Layton Support
Overview
This form is available in the Analyst interface and is the form filled out in order to do a search for an End User. It is not the results list view that is displayed after the search is completed.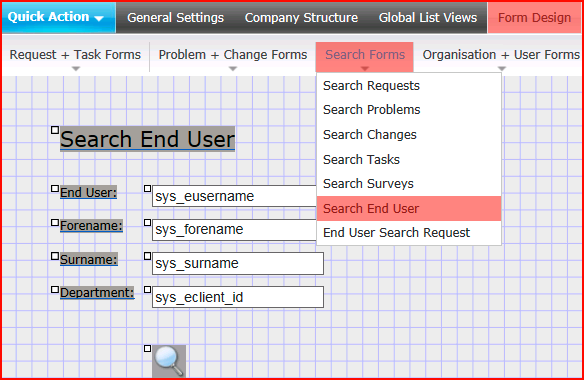 The most common modification would be to add the Company, sys_company_id.
Use
On the Analyst Request form, click the Select button

. The Search End User dialog will open. This is the Search End User form.