Layton ServiceDesk - Settings - Company Structure - Manage CAB Group
From Layton Support

Previous article in this series: Manage Company
Overview
The Change Advisory Board (CAB) will be approving or denying Change Requests in the system. CAB Groups are made up of certain Analysts who will take on the Change Approval tasks.

Properties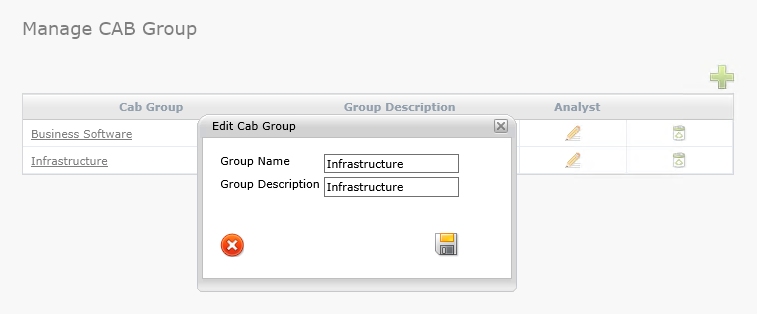 Group Name
The name of the CAB Group.
Group Description
A short description of the CAB Group's roles.
Analyst
Each CAB Group must have at least one Analyst. The Analysts added to the Group will receive email notifications when Change Requests come in for approval.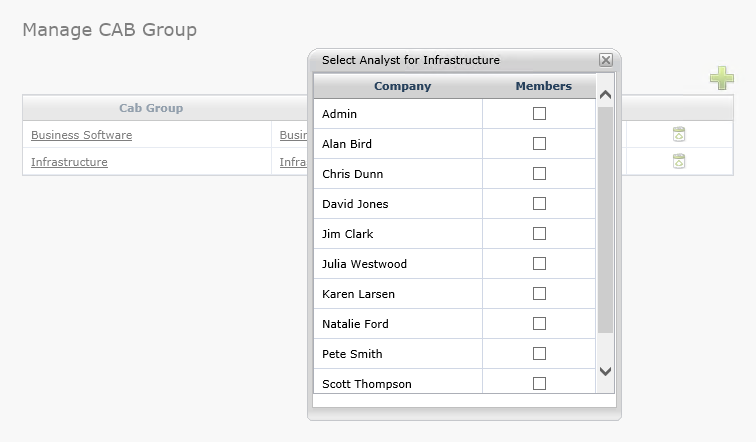 Delete
Use the delete button to remove a CAB Group that is no longer in use.
Next article in this series: Manage Analyst Absence Types