Layton ServiceDesk - Settings - Libraries - Change Types
From Layton Support

Previous article in this series: Change Statuses
Change Types are user-defined and are used to categorize Changes. Typical Change Types include Standard, Normal and Emergency; however, any number of Change Types can be created.
To configure Change Types, go to Administration > Libraries > Change Types. The Change Types panel is displayed: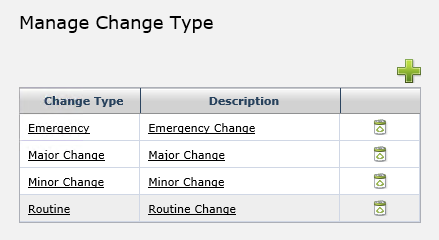 Here, new Change Types may be added, and existing Change Types may be modified. The Change Type configuration pop-up allows for a label and description, as well as a Manage CAB Group Template tool: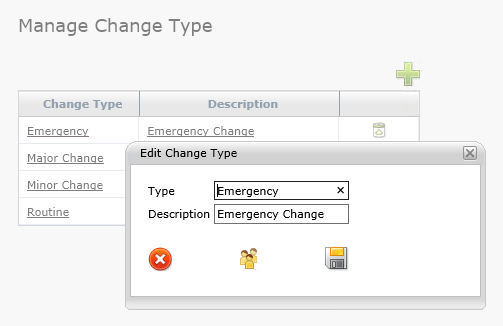 The CAB Group Template selection allows a Change Type, when selected in a Change Request, to automatically apply the selected CAB Groups or individual Approver Analysts specified.
Next article in this series: Change Request Types