AuditWizard - Using AuditWizard - Other Buttons
From Layton Support
Overview
The menu bar contains a number of other buttons.

Buttons
Application
Opens the Application menu which contains commands related to the application, identical to the below.
Refresh
Refreshes the current screen.
Help
Displays a dialog with links to online support resources.
Information
Displays a dialog with version and licence information.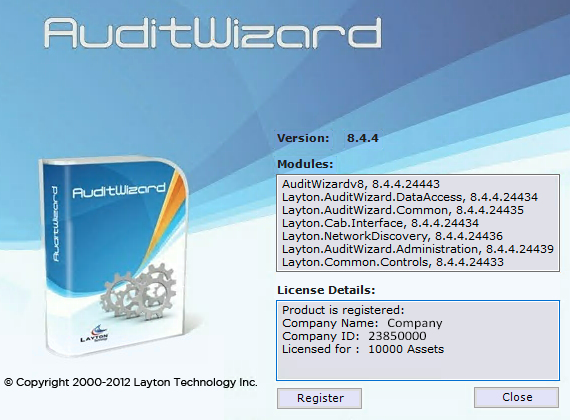 License Information
From the Information dialog, click the Register button. the License Information dialog will open: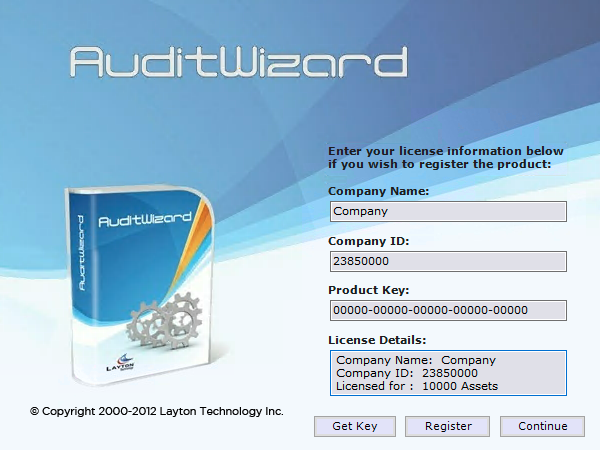 You can refer to the details of your current license, and it can be changed here by entering the Company Name, Company ID and Product Key you obtained from Sales. To register the license, click the Register button.
Click the Continue button to close the dialog.