Layton ServiceDesk - Settings - Libraries - Task Types
From Layton Support

Previous article in this series: Request Templates
Overview
Tasks or Actions are activities that are required in order to progress or complete a Request, Problem or Change. Task Types are user defined and use a tree structure similar to the Request Type tree structure. Task Types should be configured prior to creating Tasks.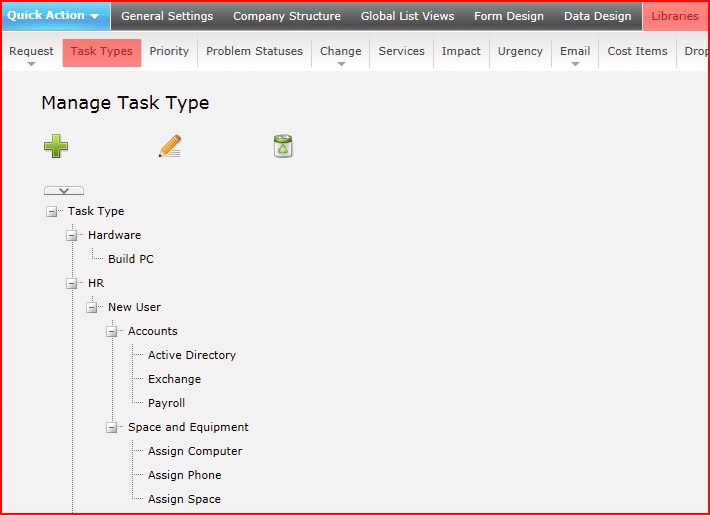 New Task Type
Select the Task Type or name at the tree level above the level you require to insert a new Task Type.
Click the Add button .
Enter a Task Type name and click the Save button
New Top-Level Task Type
Task Type is the highest level of the tree and allows top-level Task Types to be created under it.
Click Task Type at the top of the tree structure
Click the Add button .
Rename Task Type
Click the Task Type name.
Click the Edit button .
Enter a Task Type name and click the Save button
Next article in this series: Priority