AuditWizard - Concepts - Types of Auditing - Agent
From Layton Support
Definition
This is a service installed on a client computer. It runs locally and uploads to a specified network share. It runs continually. When a new version is available, it must be removed manually and replaced through the AuditWizard interface.
Use Cases
The Scanner relies on users logging in. For computers that are infrequently logged into, such as servers, the Agent is the better choice because it runs without needing a user to be logged in and will audit a computer on a set schedule.
Laptops can be audited while off the network.
Diagram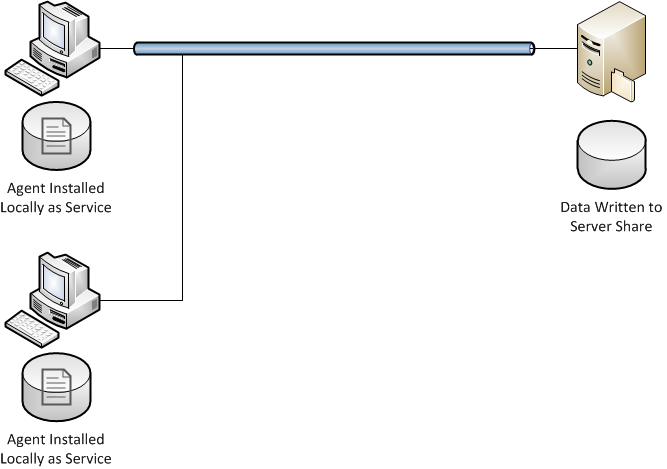 Configuration
The Agent is configured in Administration > Auditing > AuditAgent Configuration